We went house shopping today for the first time in a while.  I basically just have not been feeling up for it, but I took advantage of my new-found health to join B on a trip to visit four houses.  I feel like crap tonight, so I may have overdone it a bit this weekend.
Anyway, we've been discussing upping our maximum budget a little to allow us a better likelihood of being able to find a house in West Belle.vue.  We decided to check out two houses today at the top of our potential expanded budget.  The first was this one:
http://www.redfin.com/WA/Bellevue/9848-NE-20th-St-98004/home/506153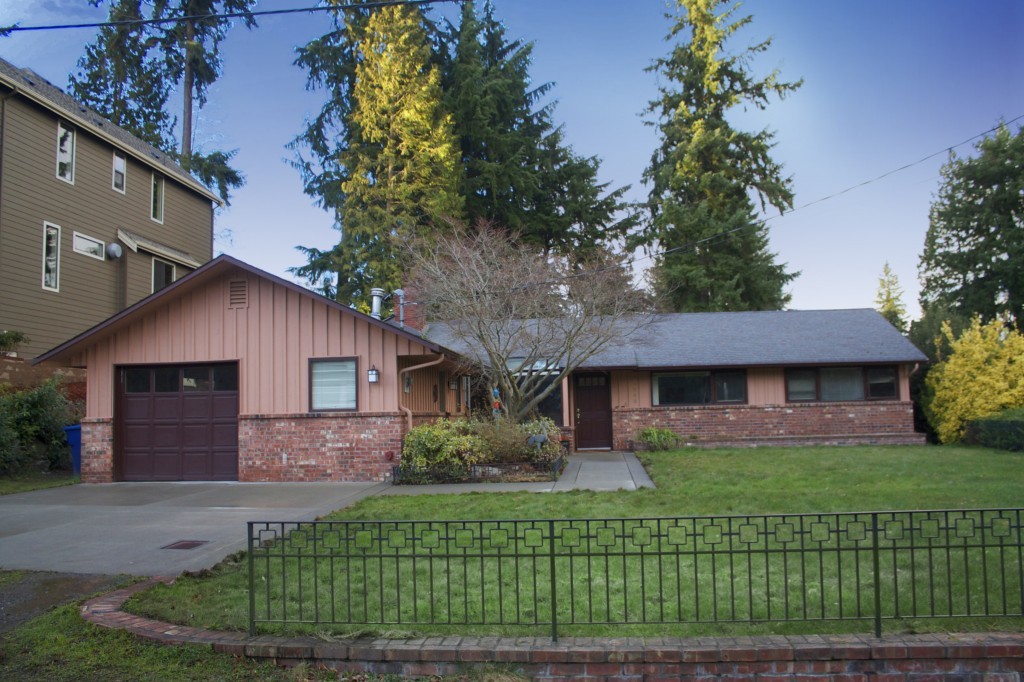 You can kind of tell from the photo that the house next to it is bigger.  Much bigger.  In fact, two thirds of the houses in the neighborhood had been torn down and replaced with modern mansions.  According to zillow, the house next door is worth roughly 2.1 million.  I'm not sure how comfortable we'd be living in a neighborhood where most houses like ours had been torn down, so that was a major knock against the house from the start.  The house had four bedrooms, but they were extremely small.  In all but the master, it would be impossible, for example, to fit two twin beds, and even a double would be probably doable but a stretch.  One bathroom had been somewhat updated; the other made our 80s vintage bathrooms look sleek and modern.  The kitchen and living room were fine.  The house smelled of cats all over.  The house is in an ideal location, convenient to everything, and in a stellar school district.   I can definitely see us living there, but I can't see us stretching our budget to its limit to do so.
I was excited about the second house, as I thought it looked very promising.  They always do online!
http://www.redfin.com/WA/Bellevue/10034-SE-7th-St-98004/home/253701#photoSlideShow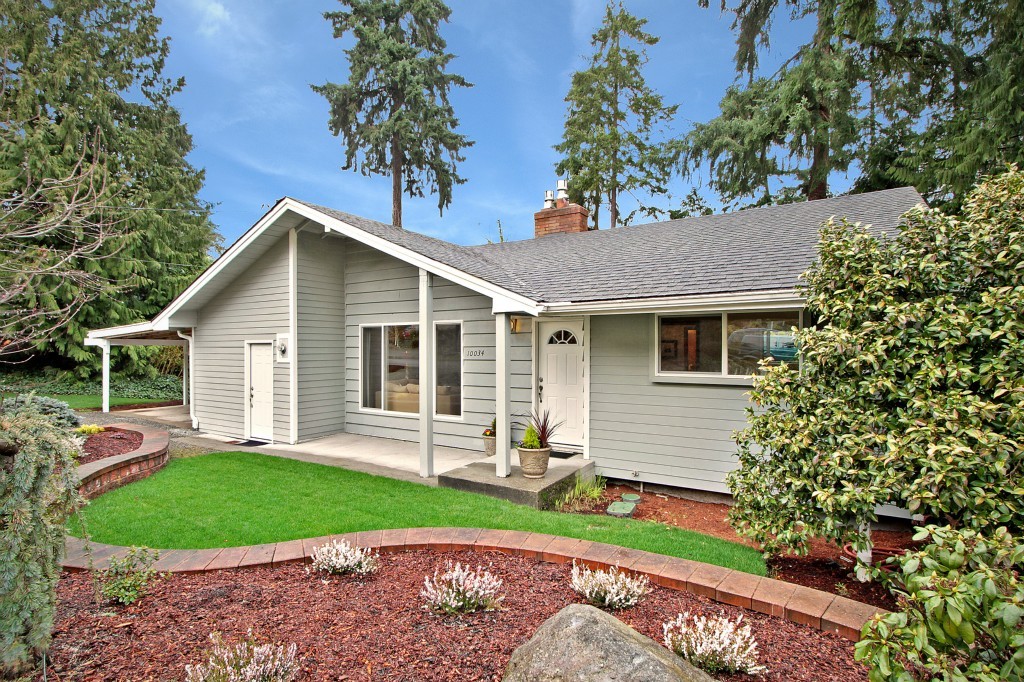 We knew going in that it had no garage, only a carport, but that turned out to be the least of the issues with the house.  On the plus side, the neighborhood was not filled with tear-downs, and I think we could have been very comfortable and happy living there.   The house had 2300 sq. ft. and 3 bedrooms.  I figured with that amount of space, it would most likely have a space that could be used as an office in addition to the bedrooms.  Well, I was wrong.  One of the "bedrooms" was already an office.  The second bedroom was quite small, thought definitely workable as a guest bedroom.  The master was lovely, but because B works from home and our parents visit regularly, and we have a 2nd child on the way, we really want 3 beds + office or 4 beds.  This house really had nowhere that could even be used temporarily as a guest bedroom.    Otherwise, it was very nice, but again, if I'm going to stretch my budget, I don't want to make major compromises.
We concluded that West Belle.vue is out, and there is no point to expanding our budget to try and make it work.
We then proceeded to a very different part of town to look at two more houses.  We headed to the mountains of Issa.quah.  This area is quite beautiful, but unfortunately, rather inconvenient.  Most of the houses are up in the low mountains, and you must come completely down to arrive at any services.  Even then, the options are limits.  You find yourself a fair ways East on the 90, and to get anywhere – Belle.vue, Seat.tle, Ke.nt – you must first battle traffic on the 90 before even beginning the North / South route.  Schools are good but not great.  Housing prices are well within our budget.   Since B is working from home and I am planning to take a year off after #2 is born, commute is not an immediate issue for us, but it's certainly a long-term disadvantage.
House #3:
http://www.redfin.com/WA/Issaquah/1015-Idylwood-Dr-SW-98027/home/421128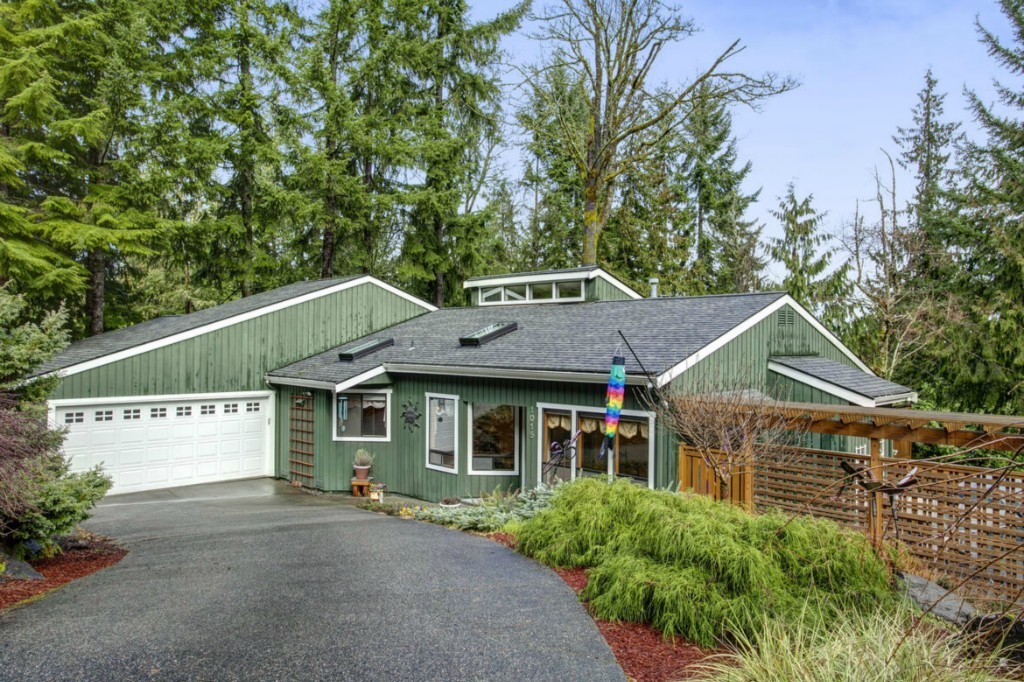 This house was beautiful.  We loved the large, light-filled rooms.  However, we both easily agreed that the yard was unacceptable.  B and I both consider yard very important, and this house's yard was quite small and not private.  It was just immediately obvious to both of us that it was a deal-breaker.
House #4:
http://www.redfin.com/WA/Issaquah/570-SW-Mount-Cedar-Dr-98027/home/420304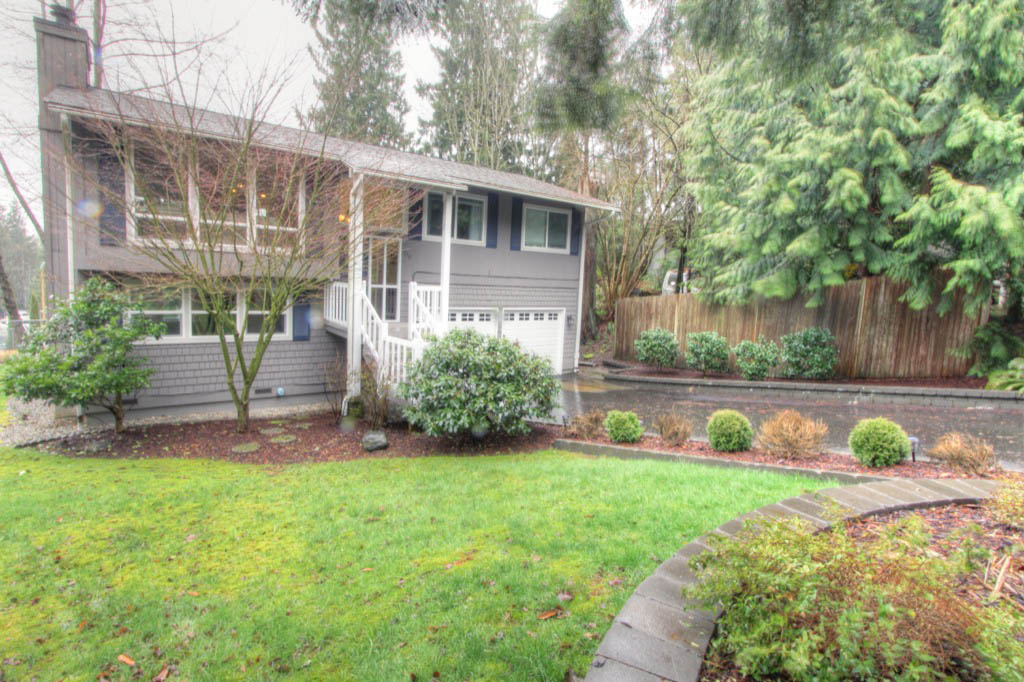 At 425K, this house seemed like a steal-of-a-deal.  However, we both quickly agreed the backyard was unacceptable for this house as well.  It was listed as having 1/3 of an acre, but it turned out most of this was actually a county-maintained reservoir – basically a murky pond in the backyard.   A pity, because the price is right.  It also backed on a Catholic church, and I had hoped trees would offer some privacy, but it turned out you were looking straight into the parking lot.
We came away a bit discouraged, but I think we learned there is no point in looking in W. Belle.vue.  It is simply out of our price range, end of story.  I do think we could find a house in Issa.quah we liked without too much trouble.  I just don't know if we are willing to deal with the commute.